Expect to gain a whole new perspective on Cannabis, and experience the Natural High of Yoga, Breathwork and Meditation practices.
Curious about a life beyond Cannabis
If you enjoy using Marijuana, like I did for many years, it can be difficult to imagine a life without it.
But in my experience, everyone comes to a point where they begin to wonder:
What if I gave up Marijuana?
What would life be like without Weed?
Can I have a good time without Cannabis?
Is Cannabis holding me back?
Join me for a 3-hour, interactive and immersive weekend workshop, Saturday, April 22nd, to explore what could be possible for you in a life beyond Cannabis.
You will never have the same relationship with cannabis ever again. There will be a shift in your understanding. You'll see yourself and your life through an entirely new lens. You will open up to new ways of thinking that can alter the trajectory of your life.
I'm excited to see you there & support your journey.
Love,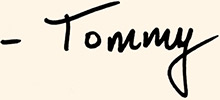 "This program has literally brought me out of the darkness and into the light."
THIS IS NOT A LECTURE.
THIS IS AN EXPERIENCE.
The Life Beyond Cannabis program is an immersive, 3-hour workshop, complete with physical & mental practices and exercises designed to support an evolutionary shift in your life.
How is cannabis impacting my health, my relationships, and my career?
Why is marijuana so important to me?
Do I actually want to stop using weed?
Break Your Dependency on Cannabis
Tap into Your Inner Power & Life Force
Experience a Natural High
Access Vitality, Immunity & Radiant Health
Step out of disempowerment and into the driver's seat of your life
Get out of the brain fog
Actively exploring the idea of letting marijana go in your life?
Using cannabis longer than you thought you would?
Noticing that cannabis is impacting your life in a non-productive way?
Desiring more energy?
Feeling disconnected and alone in your thinking?
Ready for a Bigger Life?
Tommy Rosen is an internationally renowned yoga teacher, meditation instructor and addiction recovery expert with over 30 years of continuous recovery from addiction.
Through his classes, workshops, courses and destination retreats, Tommy has helped thousands of people to overcome their addictions and to be free.
Tommy is the founder of Recovery 2.0, a global organization dedicated to inspire and unite people in recovery from addiction through the practice of yoga and meditation so that they can heal and thrive.
Tommy's first book, Recovery 2.0: Move Beyond Addiction and Upgrade Your Life, (Hay House) was published to International acclaim and continues to transform the lives of readers across the globe today.